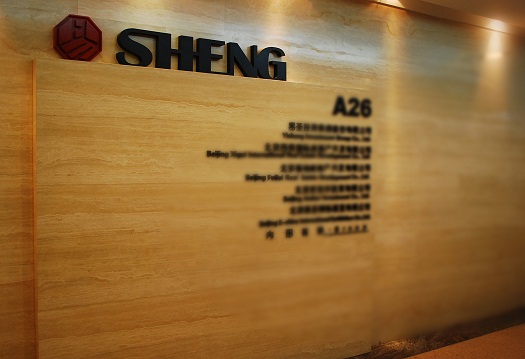 Yisheng Investment Group Co., Ltd. (hereinafter referred to as Yisheng Group) was founded on October 25, 2007 with headquater based in Beijing, China. In recent years, through a series of resource integration and industrial investments, Yisheng Group has developed into a diversified holding group, the business scope of which covers equity investment and financing, real estate development, nonbank financial services, conference & exhibition, and advertisings, etc. Along with overall growth, Yisheng Group has also been focusing on professional development in each specific business and actively promoting the cooperation and communications between our subsidiaries and their partners in their industries, pushing our group into a healthy and rapid development phrase.
Yisheng Group has been consistently focusing on establishing a group image with profound national cultural heritage, pursuing the inheritance and innovation between traditional and modern culture, exploring the similarity and integration of eastern and western civilization, and applying its people oriented management philosophy in operations.
With a strong sense of social responsibility, Yisheng Group actively undertakes our social responsibilities and considers benefiting and contributing to society as our own obligations, and carries out public welfare undertakings through donating fund and materials to disaster area and social charities, and increasing jobs by expanding reinvestment. Yisheng Group is consistently fulfilling its social commitments determined by its company mission and culture along with our development.
.
Yisheng Group has been adhering to its moral idea and value standard of
The best of men is like water which benefit all without strive, and the superior man who has breadth of character carries the outer world
, practicing our enterprise mission of
Keep promise and think brightly; improve our living environment and improve ourselves
, following our core value of ¡°Innovation, Integrity, Harmony and Practice¡±, and persisting in our service concept of ¡°Comprehend demand, Surpass satisfaction¡±. With all the group cultures mentioned above, Yisheng is devoting ourselves to building enterprise brand, maximizing the interest of shareholders and employees through realizing the vision of ¡°Lay a solid foundation; Pursue an excellent future¡± of our group.